Discover the latest flooring trends. Stay up-to-date about new products and exciting news from Amaz Floors.
Sustainably Harvested Lumber Among Top Green Features for Millennials
Read the full report from NAHB Eye on Housing.
Wood: A Sustainable Floor for Now and the Future
Every tree has its unique grain. Through an exquisite pattern of rings, knots, and shades, each tree tells a story like no other. That kind of extraordinary detail can only be found in real wood which is why Amaz Floors is committed to producing sustainable hardwood floors.
For 15 years, we have been using a responsible forest management plan to help preserve the Peruvian Amazon for future generations. Our forest concessions are FSC certified and governed by VCS and CCB Gold standards. Every tree in our concession has a number with its species, diameter, and characteristics recorded in our census. When making a selective extraction, we only remove trees that meet the government's requirements which guarantee our products are legally sourced.
This practice promotes the growth of young trees which increases biodiversity in hardwood forests. When a large tree is extracted, five smaller trees grow in its place, absorbing 11 times more carbon from the atmosphere than its predecessor. As a responsible harvester, we ensure that young trees become adults so that these species are sustained for centuries. According to an article written by Susan Letcher, the Assistant Professor of Environmental Studies at Purchase College State University of New York, protecting young forests and allowing them to develop is the best strategy for rainforest conservation.
Wood floors are the most environmentally friendly option available for sustainable living because they're made from a natural, renewable resource that can be regrown time and time again. Since 100% solid wood floors can be refinished and sanded multiple times, they'll last for many generations, and look like new. If refinishing is not an option due to a flood in the home, the damaged wood can be recycled, knowing that the annual growth of hardwood trees is greater than the average removal.
Wood flooring production requires few raw materials, and creates less landfill waste compared to other man-made floors. A study done by the University of Wisconsin-Madison indicates that wood flooring production creates minimal emissions (carbon dioxide, methane, nitrogen oxide, and other particulates) that contribute to global warming. At Amaz Floors factories, we practice a vertical integration process that utilizes leftover wood from flooring production to make furniture and decor so nothing goes to waste.
Watch our production process on Vimeo to learn how our wood floors are made.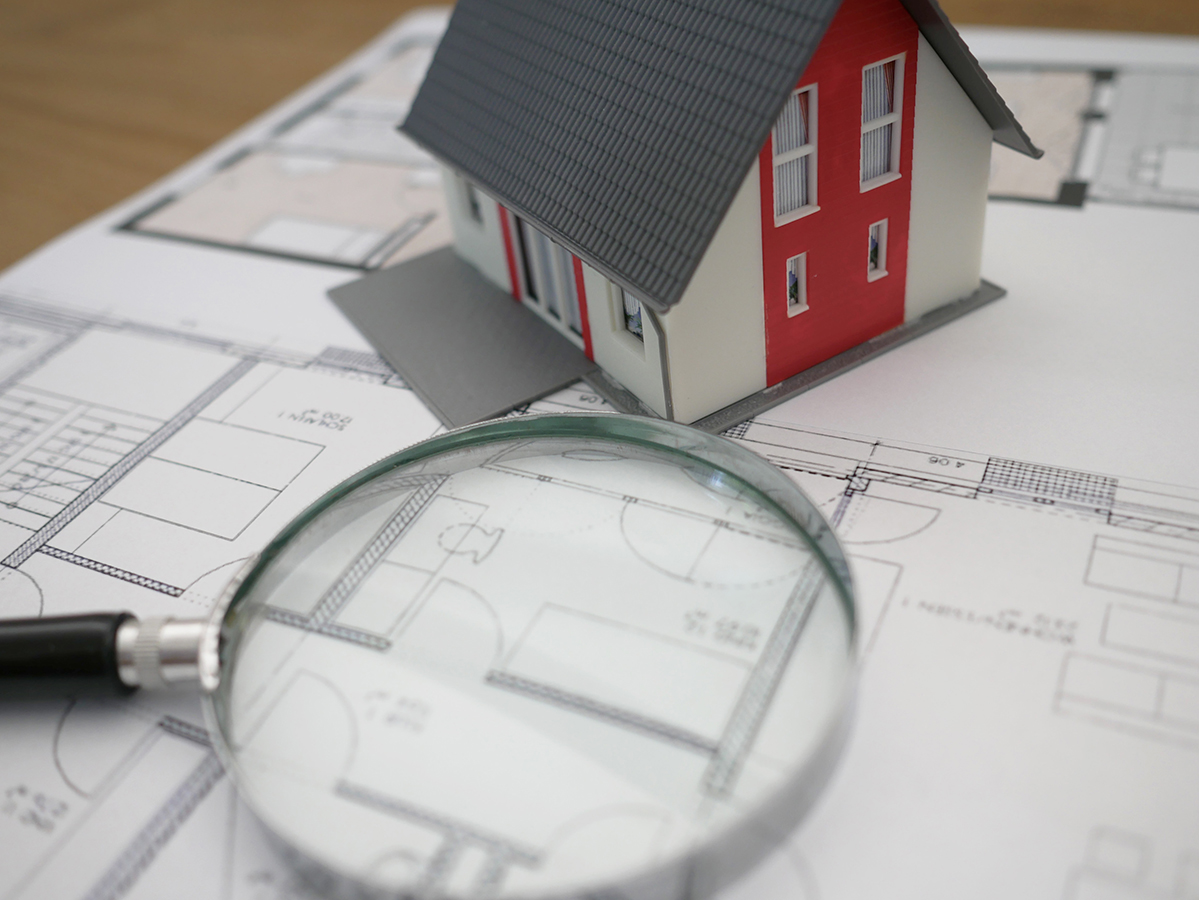 New Wood Floors Have 106% Value Recovery for Homeowners
New Colors for Brazilian Oak Coming Soon
The Redesign Series
The floor is what brings a room together from wall to wall. With so many flooring options available to designers today, it can be difficult to decide what materials to use. In this series, we'll examine several residential homes and determine if the interior would be better with wood floors by discussing six key design aspects: aesthetic, functionality, innovation, detail, durability, and value.
The Mid-Century Modern Living Room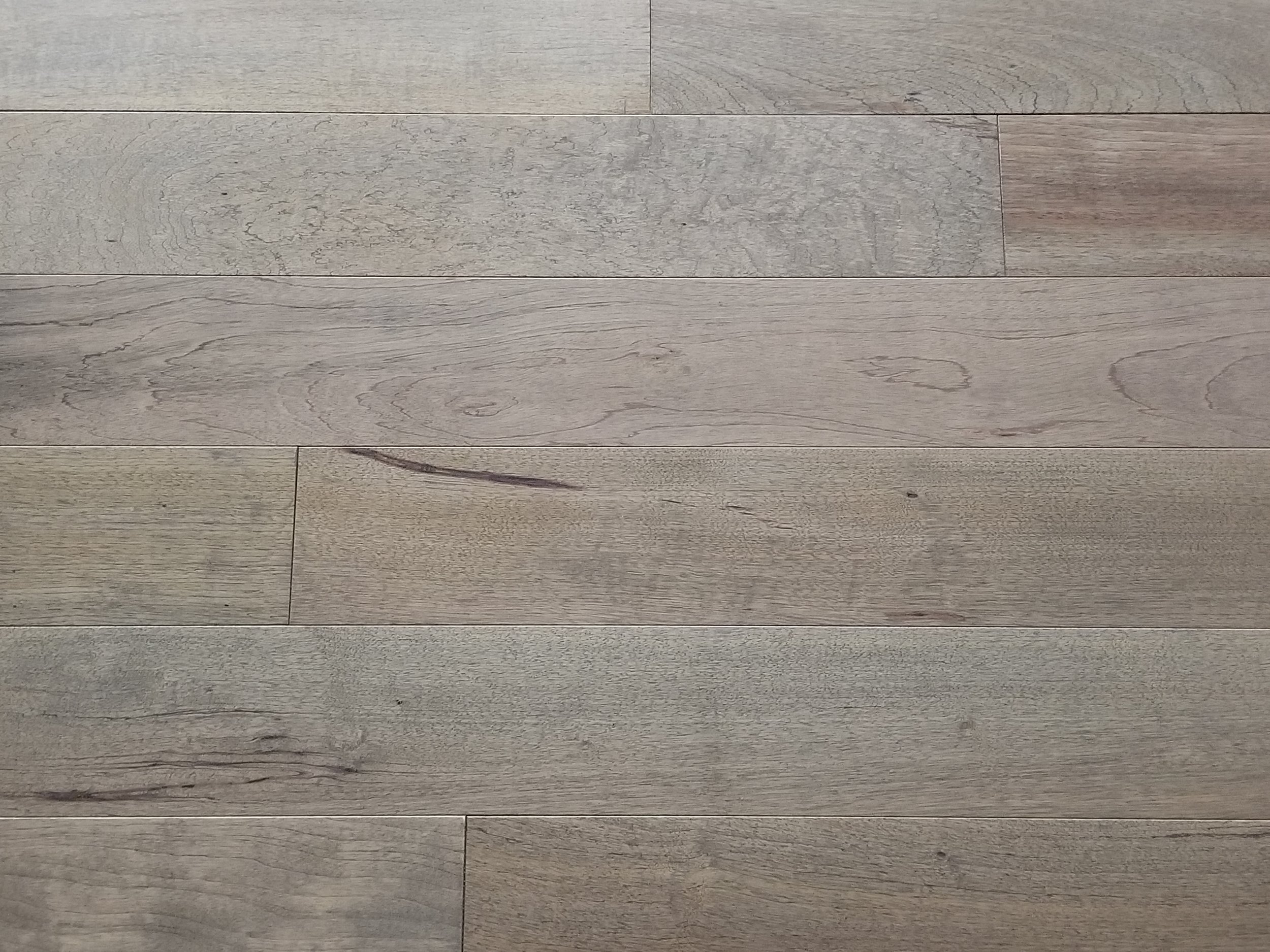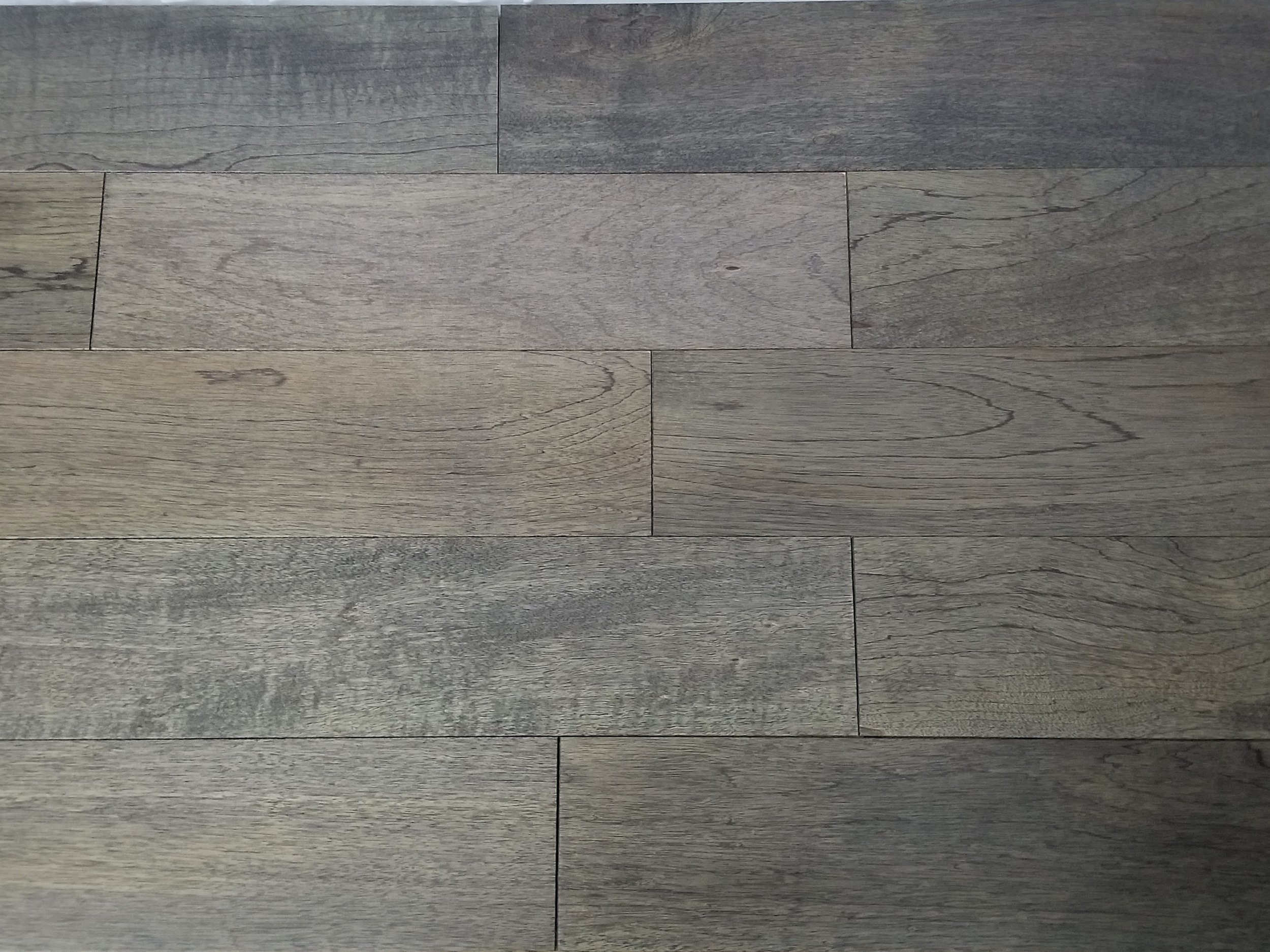 The current floor feels cold and clinical but would this interior benefit from a renovation? Our floor design experts have chosen three different hardwood flooring samples to consider: Peruvian Teak (Inca), Brazilian Oak (Driftwood), and Peruvian Teak (Amazon). Let's talk about design.
Aesthetic
All three go along with the grey aesthetic, but the Brazilian Oak (Driftwood) provides the best black-white contrast. The light grey color contains hues of blue and pink which feels relaxing. Its markings are linear and less pronounced than the Peruvian Teak. The pattern of heartwood and sapwood on the Peruvian Teak stains with great color variation which compliments the wallpaper's curvature. The salmon-grey hue of Peruvian Teak (Inca) plays on the warm yellow throw pillows which creates a warm and welcoming feel. A closer look at the Peruvian Teak (Amazon) reveals brown-grey tones which are also inviting. Aesthetically, the color comes down to personal preference, since all three have a 35% glossy sheen. It's amazing how many colors are hidden within these grey stains.
Innovation
The trendy wide-planks in grey still hold strong and continue to populate the wood flooring industry with new shades and sizes. Although Brazilian Oak looks beautiful in grey, Peruvian Teak gets the edge here. Since Peruvian Teak is a new flooring product, it's less common than Brazilian Oak. The natural shimmer of Peruvian Teak makes this wood unique and truly exotic. For designers who seek a calming, but classic wood look, the Brazilian Oak is the best choice. Both floors are 100% sustainable and sourced from responsibly harvested forests in Peru.
Detail
Wood is a natural product so no two boards in a floor will look exactly alike, even if they're same size. All of our wood planks range from 1'-6' in length and will contain naturally-occurring imperfections. The character of the wood—the growth of heartwood and sapwood, shading, graining, patterns, knots, and rings—is the story of an individual tree preserved in time. That kind of extraordinary detail can't be found in laminate, carpet, tile, or any other type of manufactured flooring.
Functionality & Durability
Both the Brazilian Oak and Peruvian Teak are excellent floors for the living room. They are factory-finished with eight coats of Aluminum Oxide and UV for the best appearance and protection against damage and sun exposure. With a Janka hardness rating of 1650, both hardwoods have a natural resistance to dents, scratches, and wear. They are extremely durable and are able to support heavy furniture and everyday foot-traffic. The floor's smooth surface allows for dirt and stains to easily be cleaned up with a vacuum and hardwood floor cleaner. Any of these floors are suitable for families and pets given the proper care.
Value
Hardwood floors increase the value of a home by at least 2.5% according to Realtor.com. Even if the home isn't for sale at the moment, think about if it might be in the future. Wood floors are much more attractive to potential buyers over wall-to-wall carpet. Although solid hardwood flooring is more expensive to install than engineered, it's a worthwhile investment if the homeowner plans on staying in the home for a long time. A well-maintained solid hardwood floor will last for decades and it's more durable than engineered wood. Since each plank is a 3/4" thick piece of solid wood, the floor can be sanded and refinished multiple times, allowing any type of solid hardwood floor to look new even when it's old.
Conclusion
Yes, we strongly believe this mid-century modern living room would benefit from installing hardwood floors. The longevity of properly maintained hardwood floors is definitely worth the investment. Peruvian Teak and Brazilian Oak each have their own unique aesthetic that can't be mimicked by any other flooring product. These wood floors are durable and have unmatched depths of detail. Our collection of Peruvian Teak and Brazilian Oak is exotic, sustainable, and can be customized for any interior design project.